Happy official Summer! We've scoured the web for the healthiest, tastiest barbecue recipes for the first weekend of summer.
Barbies don't have to just be about burgers and burnt sausages - think outside the box and create a healthy feast! Check out these ideas for inspiration.
1. Halloumi kebabs with thyme and lemon baste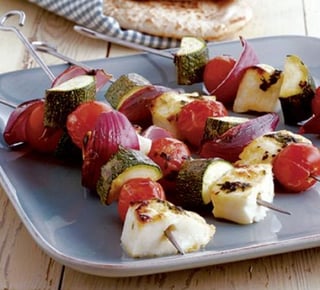 This vegetarian friendly side dish is packed with nutritious veggies and halloumi provides a great source of protein Get the recipe here.
Butterflied Leg Of Lamb With Mexican-Style Marinade
Put a twist on your traditional Sunday lunch and give your oven a well earned rest with this Mexican Lamb. Lamb is an excellent source of vitamin B12, essential for red blood cell production. Get the recipe here.
Lime and Chilli Spatchcock Chicken
Don't be scared of spatchcocking - it's super easy! Check out this step by step video and get the recipe here.
Simple Healthy Coleslaw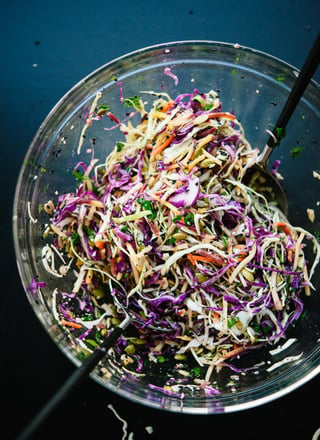 Ditch the mayo and replace it with this zingy lemon dressing , for a healthy, easy (and vegan!) side for your BBQ. Get the recipe here.
Zucchini and Quinoa Stuffed Peppers
These lovely pepper parcels stuffed with protein rich quinoa and tangy feta are the perfect side or meatless main. Get the recipe here